Center for Teaching and Learning
The CTL serves as the central delivery and communication point for all faculty (full time and part time) seeking opportunities to complete professional development (PD) training or participate in
grant writing, publishing or presenting
The CTL serves to enhance Columbia State's mission "to nurture success and positively change lives through teaching, learning, and service."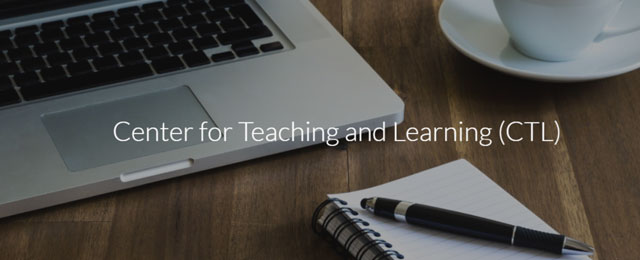 CTL Homepage
The CTL serves as the central delivery and communication point for all faculty (full time and part time) seeking opportunities.
Center for Teaching and Learning
Monday Minute
Events and professional development from Academic Engagement & Innovation (AEI)
Monday Minute
Adjunct Faculty Resources
Our primary audience for this training are our valued part-time faculty members who may not be as familiar with teaching online courses.
Adjunct Faculty Resources
Professional Development
Time and budgets play an integral role in participation in professional development activities. Columbia Stata has purchased webinars presented by experts in their field to assist employees with access to relevant topics in higher education. The webinars are available to all employees 24/7 through Online Campus.
Marla Cartwright
Dean of Academic Engagement & Innovation
Columbia Campus, Warf 128
931.540.2619