Columbia State Community College's Office of Workforce and Continuing Education will host two community events: a "Leadership: As an Inside-Out Approach" course and an "Achieving Work/Life Balance" Lunch & Learn event.
"We are thrilled to be hosting these offerings for Maury County, because these topics are more important now than ever," said Melody Murphy, Columbia State Workforce and Continuing Education director. "Bill McEwen has an amazing story and is an absolutely wonderful facilitator, and we are delighted to have him taking part in these offerings."
The "Leadership: As an Inside-Out Approach" course will revisit the habits laid out by Stephen Covey and dive deeper into how to apply them to everyday life. Participants will learn to become more decisive leaders by using timeless practices to increase individual effectiveness. The course will consist of three, three-hour classes. The course will take place at the Columbia Campus on Sept. 13, 20 and 27 from 6 – 9 p.m. Course cost is $75. Space is limited, visit https://bit.ly/3FwylQH to sign up.
The "Achieving Work/Life Balance" Lunch & Learn event will highlight the importance of work/life balance in bringing success to all areas of your life and present ideas to help achieve balance and success. Area vendors with an emphasis on self-care will also be present for participants. The event will take place August 16 from 11:30 a.m. – 1 p.m. in the Waymon L. Hickman Building on the Columbia Campus. Tickets are $25, with lunch provided. Visit https://https://https://bit.ly/3wrk1ju for tickets.
McEwen, who is instructing both events, has delivered leadership training to multiple firms and hundreds of individuals in Middle Tennessee as well as other parts of the southeastern United States for more than 15 years. He consistently receives high marks from customers and is a past recipient of Franklin Covey's prestigious Facilitator of the Year award. His efforts contributed to Franklin Covey awarding Columbia State with the 2002 Spirit of Community Service Award. McEwen holds bachelor's and master's degrees from the University of Tennessee at Knoxville.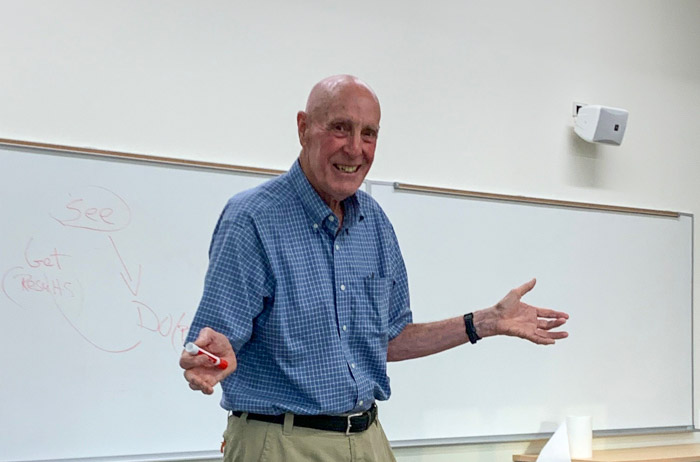 "Work/life balance is critical for overall employee happiness and longevity," Murphy said. "The goal is to give everyone something they can take home from this event and apply—be it an introduction to mindfulness or maybe a simple breathing exercise. Our leadership class is really going to focus on how to be our best selves so we can bring the best out in others."
For more information about the Columbia State Office of Workforce and Continuing Education, email WorkforceDev@ColumbiaState.edu.