Nov 19, 2021
|
Inspiring Success , Featured
Columbia State Professor Honored in 2021 Chancellor's Commendation for Military Veterans
Dr. Virginia Massey-Holt, Columbia State associate professor of nursing and former U.S. Army medic, was recently honored and awarded the 2021 Chancellor's Commendation for Military Veterans.
Established in 2020 by Tennessee Board of Regents Chancellor Flora W. Tydings, the Chancellor's Commendation for Military Veterans recognizes one military veteran each year from each of Tennessee's community and technical colleges to honor the service, bravery and sacrifices of military veterans in campus communities.
"All military personnel take an oath in which they solemnly swear or affirm to support and defend the Constitution of the United States against all enemies. That defense of our great nation requires tremendous sacrifice. Our college communities are strengthened by the presence, experience and perspective of veterans and active-duty military personnel—as students, faculty, staff and alumni. They are an important part of the great diversity of people and backgrounds on our campuses. We're glad they're here, and we're privileged to honor their service—not only on Veterans Day but all year long," Tydings said.
Recipients of the commendation are nominated by the respective college presidents, and Massey-Holt was one of 37 Tennesseans to receive the commendation.
"Dr. Massey-Holt lives a life of service—service to our country, service to students, service to patients," said Dr. Kae Fleming, Columbia State dean of the Health Sciences Division. "I'm so happy to see her honored with the Chancellor's Commendation for Military Veterans."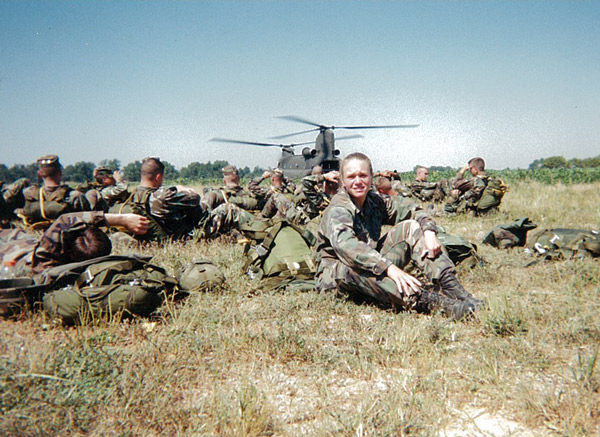 Massey-Holt served as an army medic, becoming the first solo female to complete the Expert Field Medical Badge Competition, placing third and second in 1996 and 1997, respectively. She went on to attend LPN school at the Tennessee Technology Center in Pulaski before finishing her prerequisites at Columbia State. Continuing her education at Excelsior College for her completed associate degree in nursing, she then finished her bridge-to-master's program at Vanderbilt University for the family nurse practitioner. She now serves Columbia State as an associate professor of nursing, giving back to students though her involvement in several veterans' programs such as the Veteran's History Project. 
"I have four children who have been dual enrollment students at Columbia State and my daughter-in-law will be graduating in December," Massey-Holt said of her ongoing legacy at Columbia State. 
Massey-Holt was presented a special TBR Challenge Coin from Dr. Janet F. Smith, Columbia State president, on behalf of the chancellor. Challenge coins are a rich tradition in all branches of the military and signify special achievement, excellence, hard work, unit pride, respect and esprit de corps.
"The leadership you've given our students has been outstanding," said President Smith to Massey-Holt at the ceremony. "Your work in terms of protecting our country and moving our country forward did not stop when you left the military, it has continued throughout because that work has been here at Columbia State."
View the full list of 2021 Chancellor's Commendation for Military Veterans recipients at www.tbr.edu.