Columbia State's Men Experiencing, Networking, Trying Optional Resources program just took its next step in preparing men for the workforce at a recent M.E.N.T.O.R. event. 
"Today we are presenting our M.E.N.T.O.R. participants with a suit jacket and giving them the opportunity to hear from an expert in law enforcement," said Dr. Christa Martin, Columbia State assistant to the president for access and diversity. "This program is all about providing the resources our minority students need for success."
Previous speakers included Roy Brooks, Columbia State adjunct emergency medical instructor, and Tia Sneed, City of Columbia advanced emergency medical technician, to talk to the students about careers in public service. 
The goal of the program is to provide additional support systems and to help increase completion rate of minority students.  
The M.E.N.T.O.R. program provides opportunities for minority students and supports them towards completing their degree. The program was funded through a Student Engagement, Retention and Success Grant from the Tennessee Board of Regents that was awarded to the college earlier this year.
Prior to the event, students received a planner, dress shirt and tie, which has helped them plan for their classes and prepare for job interviews.
D.J. Stacy, a Dickson County native and Columbia State student, said he feels empowered by participating in the program and has learned a lot that will prepare him for his future career goals.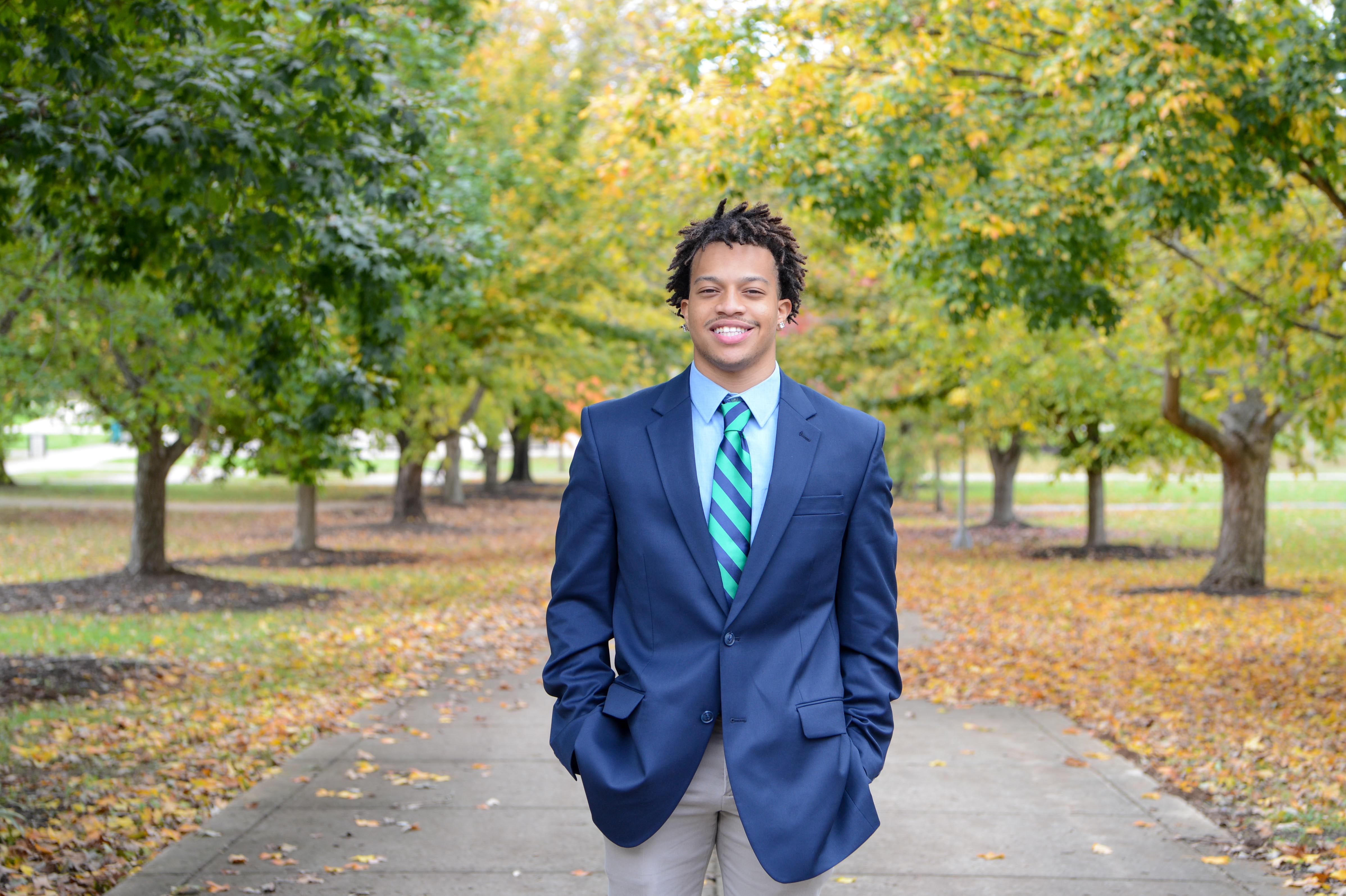 "We're all dressing in suits and ties and that just makes you feel like you want to be successful in the future," Stacy said. "I've learned a lot of important things, like being early for your job is noticed and being manageable in the workplace is important."
Sergeant Orlando Cox with the Columbia Police Department Criminal Investigation Division is a mentor for the program. He spoke about his experience in law enforcement and offered himself as a resource to all of the program participants.

"This program is beneficial for students because, not only does it give them someone to talk to in a field they are interested in, it also gives them the opportunity to see people like them that are successful," Cox said.
Cox, a Columbia native, is a Columbia State alumnus. Cox joined the Columbia Police Department in 2003 where he has had a rich career. His duties have included patrol, Honor Guard and D.A.R.E. instructor. In 2009, Cox helped start the Gang and Intelligence Unit, which helped with crime reduction in Columbia for seven consecutive years. He has been a member of the Tennessee Gang Investigators Association since 2010, and has completed more than 1,796 hours of law enforcement and criminal justice trainings.