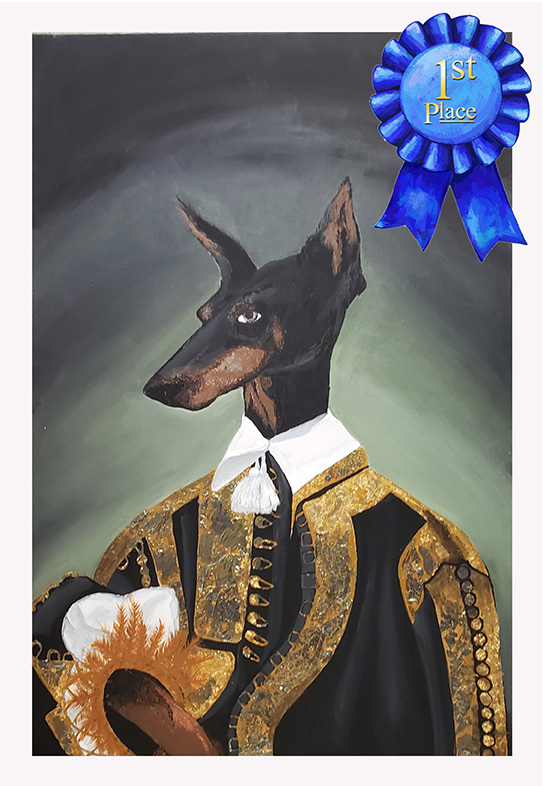 (COLUMBIA, Tenn. – Nov. 13, 2019) - - - Columbia State Community College's Pryor Art Gallery will host a Student and Faculty Art exhibit Nov. 25 – Dec. 16. An artist's reception will be held Dec. 5 from 5:30 – 7 p.m. 
"There is so much talent to be found here at Columbia State," said Rusty Summerville, interim Pryor Art Gallery curator. "Our student, faculty and staff exhibit this year will feature many different types of creative work, including paintings, drawings, sculpture, pottery, photography, graphic works, woodwork and more."
Guests will see a variety of art utilizing different mediums and styles. 
"The annual Student and Faculty Art show is a great opportunity for students to exhibit their work in a professional setting," said Herbert Cobb, Columbia State associate professor of art. "The Pryor Art Gallery is an excellent venue and all of the exhibits have been filled with interesting art in many different forms."
Clifford Gordon, Columbia State assistant professor of art, said that art exhibitions are frequently overlooked by young artists.
"This show is a great opportunity for students to exhibit their individual artistic expression in a professional manner," Gordon said. "A professional gallery for others to engage with is empowering. I truly encourage all students, staff and instructors to come and celebrate the opening of this exhibit."
The Pryor Art Gallery is in the Waymon L. Hickman Building on the Columbia Campus. The exhibit is free and open to the public Monday through Thursday 8 a.m. – 8 p.m., and Friday 8 a.m. – 4 p.m. For additional information, please visit www.ColumbiaState.edu/PryorGallery. For more information about the Pryor Art Gallery,  contact Rusty Summerville at 931.540.2883 or rsummerville@ColumbiaState.edu.

Photo Caption: "From Here to There" by Marley Myhre.