Aug 24, 2018
Pryor Art Gallery Announces "Cuba: People in Transition" Exhibit
(COLUMBIA, Tenn. - Aug. 24, 2018) - - - Columbia State Community College's Pryor Art Gallery will host the "Cuba: People in Transition" exhibit Sept. 13 - Oct. 11. An artist's reception will be held Sept. 13 from 5 - 8 p.m.
The exhibit is a photographic essay by John Partipilo, internationally award-winning photojournalist and fine art photographer. Partiplio is a two-time Pulitzer Prize nominee and his been featured in national and international publications.
Partipilo tells the story of people, their environments and their stages of life. In "Cuba: People in Transition," he tells the story of the people of Cuba and gives viewers an inside look of the country.
"Partipilo is more than an accomplished photographer," said Michele Wilkinson, Pryor Art Gallery curator. "He captures the heart and soul of people caught in the act of life - their life. He is a true artist and a visual poet."
Partipilo, a graduate of the University of Arkansas at Fayetteville, has been a photojournalist for more than 35 years. He has worked as a photojournalist at the Baxter Bulletin, Arkansas Gazette and the Tennessean, and as a free-lance photographer in Los Angeles for Time-Life, Newsweek and many other magazines. Partipilo currently resides in Nashville.
The Pryor Art Gallery is in the Waymon L. Hickman Building on the Columbia Campus. The exhibit is free and open to the public.
Monday through Thursday 8 a.m. - 8 p.m., Friday and Saturday 8 a.m. - 4 p.m. For additional information, please visit http://www.ColumbiaState.edu/PryorGallery. For more information about the Pryor Art Gallery, contact Michele Wilkinson at 931.540.2883 or at mwilkinson2@ColumbiaState.edu.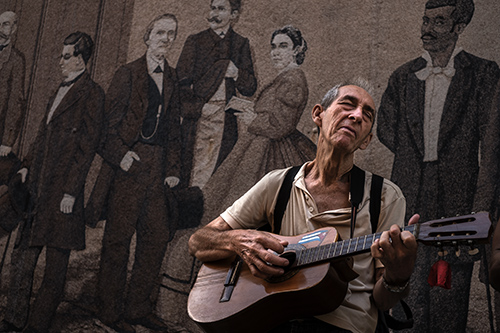 Photo Caption:
Photos from the collection.