Aug 07, 2018
Martin Honored for Leadership Through Work With City of Columbia
(COLUMBIA, Tenn. - Aug. 7, 2018) - - - Dr. Christa Martin, Columbia State Community College assistant to the president for access and diversity, was recently awarded the inaugural Bob Kirk Local Government Leadership Award by the Tennessee Municipal League at their 79th annual conference in Knoxville for her service as the Columbia vice mayor.
"The award and recognition was a total surprise and to be the inaugural winner is awesome," Martin said. "I am humbled at this consideration by the Tennessee Municipal League. Bob Kirk has worked and served municipal government for 51 years. My hat is off to him for the award being named in his honor. The number of hours of service he gave to others cannot be measured. My praise is to God for allowing me this opportunity to serve. I thank my parents the late Ernest and Ruthie Secrest for exposing me to government at an early age and instilling in me to give back to others. This award is possible because of support and encouragement from my husband, D.D.; my children, Jyuana and Karlston; and my extended family."
The Bob Kirk Local Government Leadership Award will be presented each year to a council member, alderman, or commissioner who has shown themselves to be an outstanding public servant to both their municipality and their community, and continues to go above and beyond the call of duty to better his or her community.
"Dr. Martin is a vital member of Columbia State and the communities it serves," said Dr. Janet F. Smith, Columbia State president. "I can't think of anyone more deserving for this award."
Martin has been with Columbia State since 1979, and previous positions include programmer analyst, assistant director and director of computer services. Martin is responsible for developing initiatives and programming for the college that promotes the value of diversity in an educational organization, the communities it serves, and beyond. While at Columbia State, she has led multiple activities and community projects, including the Student Leadership Summit, the domestic violence chair community project, and the annual Summer Math Academy.
For more than 22 years, Martin served as a Columbia city council member and was elected vice mayor in 2014. She is also a Maury County NAACP Silver Life member and has served on more than 23 local boards and committees over the past 30 years. Martin is a Maxine Smith Fellow with the Tennessee Board of Regents, and has received the 2015 Harold Love Outstanding Community Service Award for her dedication to public service.
Martin holds an Associate of Applied Science degree in data processing from Columbia State, bachelor's and master's degrees in information systems from Middle Tennessee State University, and a doctorate in higher education leadership from Nova Southeastern University in Fort Lauderdale, Florida.
Martin resides in Columbia with her husband Williard and attends New Smyrna Cumberland Presbyterian Church where she is an active member and was ordained as an elder in 2004. She and her husband have two grown children, Jyuana, a Columbia State alumna and Maury County school board member, and Karlston, who resides in Georgia with his wife and two children.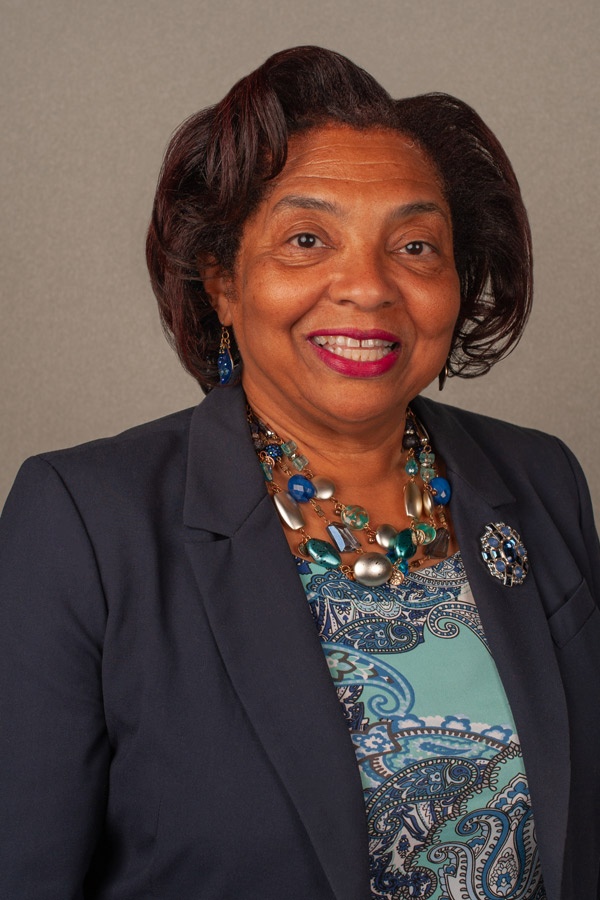 Photo Caption: Dr. Christa Martin, Columbia State Community College assistant to the president for access and diversity.