Jun 12, 2018
Columbia State Receives Endowment Contribution from Brentwood-Franklin Woman's Service Club
(COLUMBIA, Tenn. - June 12, 2018) - - - The Brentwood/Franklin Woman's Service Club recently added $3,000 to their endowment through the Columbia State Community College Foundation.

"The women in the club are dedicated to serving their communities and to providing support to other women," said Bethany Lay, Columbia State vice president for advancement and executive director of the Columbia State Foundation. "Columbia State is delighted to partner with them in accomplishing this."
The Columbia State Foundation encourages community partnerships such as this one for scholarships and program support that positively impact student success.
The Brentwood/Franklin Woman's Service Club is a part of the General Federation of Women's Clubs. GFWC is a unifying force, bringing together local women's clubs, with members dedicated to strengthening their communities and enhancing the lives of others through volunteer service. With 100,000 members in affiliated clubs in every state and more than a dozen countries, GFWC members are community leaders who work locally to create global change by supporting the arts, preserving natural resources, advancing education, promoting healthy lifestyles, encouraging civic involvement, and working toward world peace and understanding.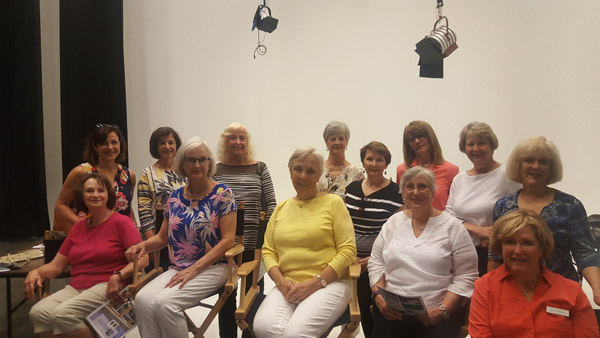 Photo Caption: Brentwood/Franklin Woman's Service Club members and guests on the Film Crew Technology sound stage located on the Columbia State Williamson Campus