Mar 06, 2018
Pryor Art Gallery Hosts "Oiled Fantastic" Exhibit
(COLUMBIA, Tenn. - March 6, 2018) - - - Columbia State Community College's Pryor Art Gallery will host the "Oiled Fantastic" exhibit March 23 - April 22, an artist's reception will be held on March 29. The exhibit features eight accomplished and awarded oil painters from Middle Tennessee.
"Oil painting has historically been held high as the premium of mediums in the art world," said Michele Wilkinson, Pryor Art Gallery curator. "I gathered these artists together for the viewers to explore the artist's imaginations and see how they visually pull the viewer into their fantasy."
The following artists will be showcased at the exhibit:
Kathie Odom, Tennessee native, nostalgic impressionism
edie Maney, Tennessee native, abstract expressionist
Rachael McCampbell, Tennessee native, contemporary fine art painter and sculptor
Sherri Russ Levine, South Carolina native, contemporary impressionist
Gary Young, Texas native, landscape and still life painter
Carol Berning, Tennessee native, fine art painter
Donald O'Roark, Tennessee native, impressionist painter
Shirley Fachilla, Tennessee native, oil painter
"Today we see a wider use of oil painting techniques," Wilkison said. "Many of our artists paint in Plein Air where they capture the moment where they are. Because the artists are outdoors, they tend to paint quickly and this leaves their technique much looser and impressionistic."
Wilkinson explained that viewers can see the looser, impressionistic techniques in the work of Odom, Levine, O'Roark, Berning and Fachilla. Maney, Young and McCampbell, for the most part, create pieces from source material in their studios.
Many of these artists push the boundaries of their "live" experiences by traveling abroad to beautiful and exotic places to paint while others actively teach their craft and work on public art and programs. All of these artists exhibit their work in Nashville galleries, and are awarded in local and national art competitions.

Works from this exhibit are available for purchase.
The Pryor Art Gallery is in the Waymon L. Hickman Building on the Columbia Campus. The exhibit is free and open to the public March 22 - April 22. Monday through Thursday 8 a.m. - 8 p.m., Friday and Saturday 8 a.m. - 4 p.m. For additional information, please visit www.ColumbiaState.edu/PryorGallery.
For more information about the Pryor Art Gallery, contact Michele Wilkinson at 931.540.2883 or at mwilkinson2@ColumbiaState.edu.

Photo Caption: "Fresh Air" by Kathie Odom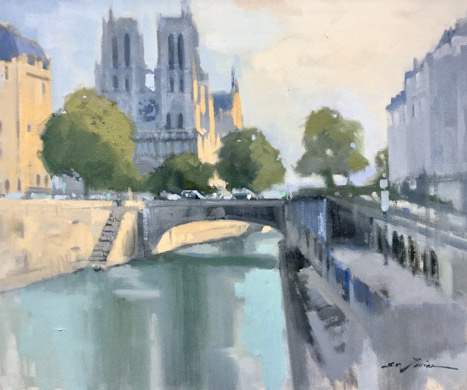 Photo Caption: "Allure of Paris" by Sherri Russ Levine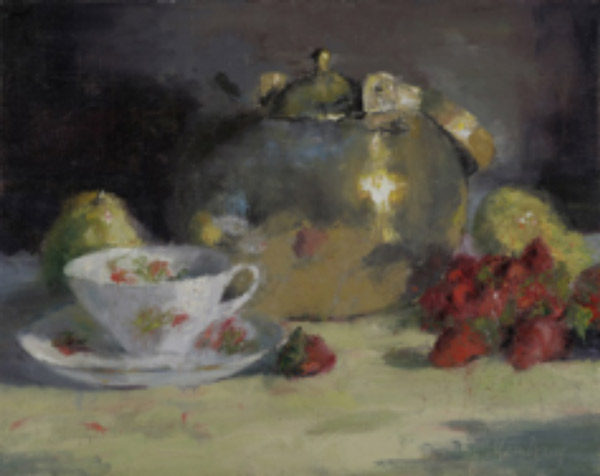 Photo Caption: "Strawberries and Brass" by Gary Young
# # #