May 18, 2017
Columbia State Honors Radiologic Technology Graduates
(COLUMBIA, Tenn. - May 18, 2017) - - - Columbia State Community College honored 16 radiologic technology graduates in a pinning ceremony May 2 in the Cherry Theater of the Waymon L. Hickman Building.
"The 2017 graduates are prepared to make great contributions to the field of Radiology," said Nancy Hopper, director and assistant professor of the radiologic technology program. "Many will go straight to the workforce, while others will continue their education by pursuing advanced degrees or certifications. Whatever their path, the Columbia State faculty members are proud of the graduates' accomplishments and are honored to now call them professional colleagues."
Program graduates must take and pass the American Registry of Radiologic Technologists board licensure exam in order to secure employment. Currently, the five-year average first-attempt pass rate for Columbia State is 95 percent, which is above the five-year national average pass rate of 89 percent.
"These Columbia State graduates will experience the rewards of making a difference for patients through quality care and diagnostic accuracy," said Dr. Kae Fleming, dean of the Health Sciences division and professor of radiologic technology. "Program graduates are ready to enter the workforce. Many of these radiographers will cross-train to acquire additional skills and continue formal education. Radiologic Technologists are life-long learners with exciting advancement opportunities."
Columbia State's radiologic technology program is a rigorous 22-month program in which students learn imaging science in order to become a radiographer and work in a variety of settings, including hospitals, doctors' offices and other health care facilities.
Upon completion of the program, graduates are qualified to produce images of patients' internal structures for use in diagnosing medical problems.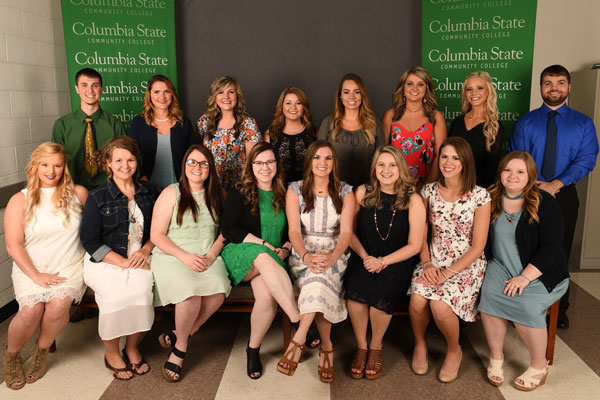 Photo Caption: (Sitting, left to right): Brittney Henson, Jessica Lamb, Catherine Sisson, Darby Simpson, Briana Sisk, Allie Hanan, Gabbi Clifford and Darion Woodard. (Standing, left to right): Luke Calton, Brandi Parks, Megan Wells, Kaynan Johnston, Dalyn Nesbitt, Brooke Holt, Alex Merlo and Gage Cates.

Photo Caption: Marshall County: Brooke Holt and Brandi Parks.

Photo Caption: Giles County: Jessica Lamb.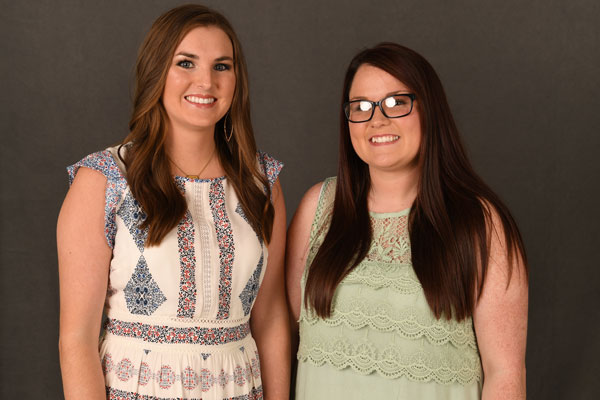 Photo Caption: Lawrence County: Catherine Sisson and Briana Sisk.
Photo Caption: Hickman County: Darby Simpson, Kaynan Johnston and Gabbi Clifford.

Photo Caption: Wayne County: Luke Calton.

Photo Caption: Maury County: Darion Woodard, Megan Wells and Brittney Henson.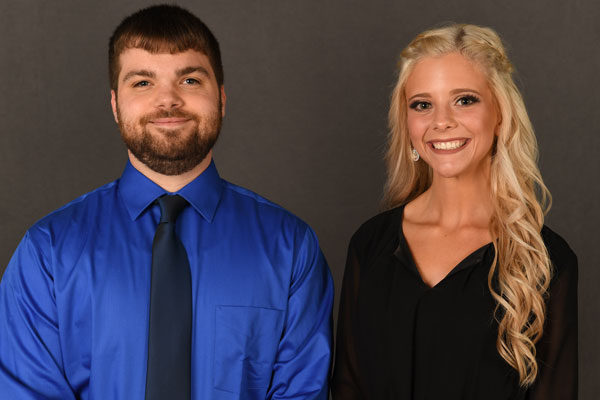 Photo Caption: Bedford County: Gage Cates and Alex Merlo.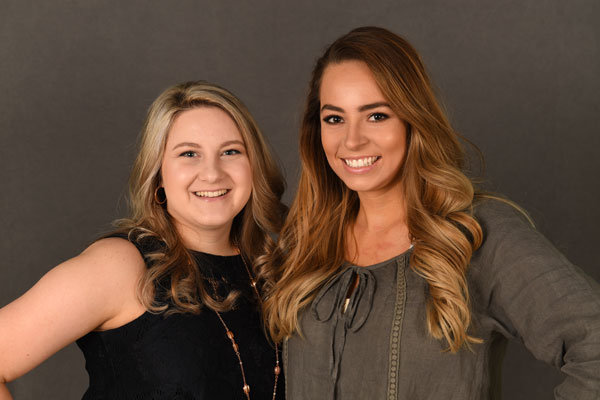 Photo Caption: Dickson County: Allie Hanan and Dalyn Nesbitt.

Photo Caption: Centerville resident, Darby Simpson, earned an Associate of Applied Science degree in radiologic technology. Simpson was a member of Phi Theta Kappa, Lambda Nu, the American Society of Radiologic Technologists and the Tennessee Society of Radiologic Technologists. Simpson plans to go straight into the workforce and will begin her career at Cool Springs Imaging.
Columbia State is a two-year college, serving a nine-county area in southern Middle Tennessee with locations in Columbia, Franklin, Lawrenceburg, Lewisburg and Clifton. As Tennessee's first community college, Columbia State is committed to increasing access and enhancing diversity at all five campuses. Columbia State is a member of the Tennessee Board of Regents, one of the largest higher education systems in the nation. For more information, please visit www.ColumbiaState.edu.
Tennessee's Community Colleges is a system of 13 colleges offering a high-quality, affordable, convenient and personal education to prepare students to achieve their educational and career goals in two years or less. We offer associate degree and certificate programs, workforce development programs and transfer pathways to four-year degrees. For more information, please visit us online at tncommunitycolleges.org.
# # #