Dec 22, 2016
Columbia State Student Chosen as NASA Scholar
(COLUMBIA, Tenn. - Dec. 22, 2016) - - - Columbia State Community College student Matthew Gunther was one of approximately 40 students chosen to participate in the National Community College Aerospace Scholars program from Oct. 26-28 at NASA's Marshall Space Flight Center in Huntsville, Alabama.
"Matthew is one of a few Columbia State students who have sought and earned the scholarship to participate in this prestigious program operated by NASA," said Dr. Glenn Hudson, associate professor of mathematics.
Hudson said the application process for NCAS is competitive. NASA chooses about 300 students nationwide to participate in a five-week online program, which is then narrowed down to approximately 120 of the top scorers for on-site participation - around 40 at each location - Johnson Space Center, Marshall Space Flight Center and the Jet Propulsion Laboratory.
Gunther finished the five-week online program over the summer with an overall score of 94 percent. Gunther participated in three different seminars, watched webinars by NASA instructors, completed quizzes and wrote a final paper that was about the design of a Mars Rover that incorporated a self-replacement feature and Martian atmospheric device that could collect atmospheric data.
"I couldn't imagine taking part in a more challenging education program," Gunther said. "I think that this experience has helped prepare me for a professional career in engineering."
While at NASA, Gunther had the opportunity to interact with NASA engineers, educators and geologists that served as mentors and guides throughout the program. He was able to tour the Redstone Arsenal where he had the opportunity to speak with scientists on-site about their current projects.
The students were split into teams for a competition, where they were awarded points based on criteria such as mission completion, teamwork and other assignments.
Each team was tasked with designing a robot that could retrieve "Mars samples" around a randomized terrain. Gunther has an extensive background in robotics and physics and was able to provide assistance to his teammates in this area while designing the robot. Gunther said he also had the opportunity to take part in the design, testing, assembly and management function of the project.
"He is a mechanical engineering student who has progressed quite rapidly and easily through courses and is now ready to begin his work in the field of propulsion engineering," Hudson said.
In the future, Gunther wants to work in engineering before establishing his own engineering firm that is centralized around creating technology that would make the world a better place. He aspires to create reliable sources of energy for third world countries. Eventually, he wants to branch into medical and mechanical efficiency.
Gunther, a Dacula, Georgia native, is a resident of Spring Hill. He plans to graduate from Columbia State in the spring and transfer to Tennessee Technological University where he'll major in mechanical engineering.
NCAS is a semester-long educational program in which a select group of students participate in web-based activities, a behind-the-scenes tour of NASA and a three-day hands-on engineering experience. The students chosen as aerospace scholars must be U.S. citizens that are currently pursuing an undergraduate degree at a community college and should have a strong interest in math, science, engineering and computer science.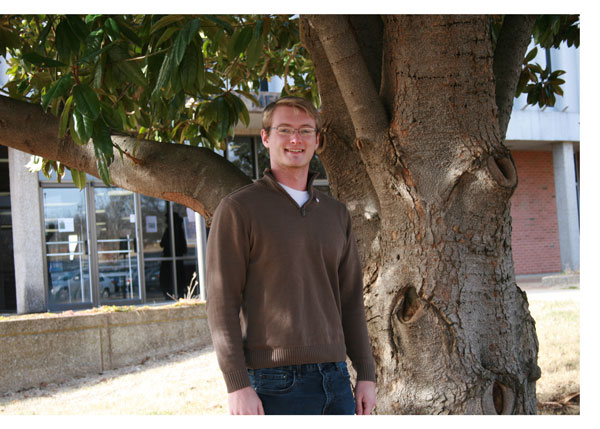 Photo Caption: Matthew Gunther
Columbia State is a two-year college, serving a nine-county area in southern Middle Tennessee with locations in Columbia, Franklin, Lawrenceburg, Lewisburg and Clifton. As Tennessee's first community college, Columbia State is committed to increasing access and enhancing diversity at all five campuses. Columbia State is a member of the Tennessee Board of Regents, one of the largest higher education systems in the nation. For more information, please visit www.ColumbiaState.edu.
Tennessee's Community Colleges is a system of 13 colleges offering a high-quality, affordable, convenient and personal education to prepare students to achieve their educational and career goals in two years or less. We offer associate degree and certificate programs, workforce development programs and transfer pathways to four-year degrees. For more information, please visit us online at tncommunitycolleges.org.
# # #