Aug 30, 2016
Columbia State Welcomes New Clifton Campus Site Coordinator
(COLUMBIA, Tenn. - Aug. 30, 2016) - - - Columbia State welcomes Sidonna Foust as the new site coordinator at the Clifton Campus.
"Columbia State is committed to being the leader in higher education in this community," said Cissy Holt, dean of regional services and southern campuses. "I know that Sidonna will nurture success and positively change lives through her service to the students and community members at the Clifton Campus."
Foust pursued a career in higher education after 20 years in the transportation and relocation industries, with her most recent role as assistant director of project management and process improvement at the University of Memphis.
Foust earned her bachelor's in business administration and master's in education from Union University.
"My heart's passion is with education and the rewards found in helping students achieve their academic goals," Foust said. "I look forward to serving the students, faculty and staff of Columbia State in the years ahead."
Foust will be responsible for planning and delivery of student services for the Clifton Campus.
Foust currently resides in Clifton with her daughter, Emma, who will be a freshman at Columbia State this fall.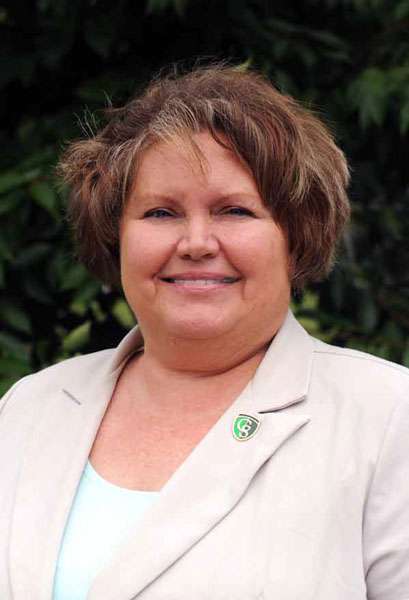 Photo Caption: Sidonna Foust, an Obion, TN native
Columbia State is a two-year college, serving a nine-county area in southern Middle Tennessee with locations in Columbia, Franklin, Lawrenceburg, Lewisburg and Clifton. As Tennessee's first community college, Columbia State is committed to increasing access and enhancing diversity at all five campuses. Columbia State is a member of the Tennessee Board of Regents, one of the largest higher education systems in the nation. For more information, please visit www.columbiastate.edu.
Tennessee's Community Colleges is a system of 13 colleges offering a high-quality, affordable, convenient and personal education to prepare students to achieve their educational and career goals in two years or less. We offer associate degree and certificate programs, workforce development programs and transfer pathways to four-year degrees. For more information, please visit us online at tncommunitycolleges.org.
# # #