May 26, 2016
Columbia State Vet Tech Graduates Pinned

Photo Caption: (Pictured, left to right) First row: Katherine Wilkes, Sarah Thompson, Ana Hart, Sunni Ellis and Calan Clifton. Second row: Addison Dillon, Stephanie Tallman, Macey Barnes and Michalia Mangrum. Third row: Morgan Johnson, Jessica Matney, April Watkins and Brittany McGee. Fourth row: Hannah Murphy, Leigha Thomas, Valerie Hovda and Katie Alsup. Fifth row: Lekeshia Burns, Darice Ackerson, Allison Jones, Kelly Tardif and Shayla Jones.

(COLUMBIA, Tenn. - May 20, 2016) - - - Columbia State Community College honored 22 veterinary technology program graduates in a pinning ceremony April 30.
"The veterinary medicine community's support for the need for credentialed technicians has contributed to program growth and expansion," said Dr. Kae Fleming, Columbia State's dean of Health Sciences Division and professor of radiologic technology. "A Columbia State vet tech graduate is prepared for the workplace through experience with small and large animal medicine, exotics, research and animal shelter care."
A veterinary technician primarily functions as professional technical support to veterinarians, biomedical researchers and other scientists. Qualified veterinary technicians are responsible for clinical pathology, radiology, surgical assisting, office and hospital management, and other related duties.
Columbia State has one of only five vet tech programs in the state of Tennessee. This program is accredited by the American Veterinary Medical Association and offers students the opportunity to become a veterinary technician and receive an Associate of Applied Science degree. For additional information, visit http://www.columbiastate.edu/veterinary-technology.



Photo Caption: Columbia State's 2016 veterinary graduates listen to Dr. Janet F. Smith, Columbia State president, give opening remarks at the pinning ceremony.

Photo Caption: Darice Ackerson, Rutherford County resident.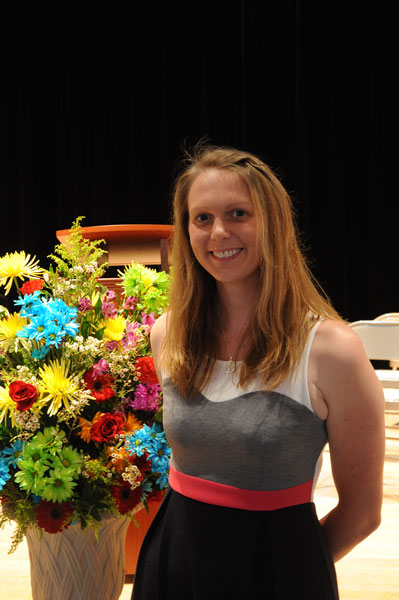 Photo Caption: Kelly Tardif, Lewis County resident.

Photo Caption: Leigha Thomas, Dickson County resident.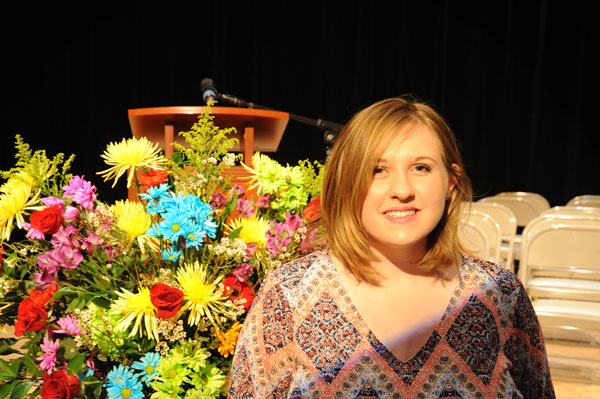 Photo Caption: Hannah Murphy, Hickman County resident.

Photo Caption: Left to right: Sunni Ellis, Macey Barnes and April Watkins, Lawrence County residents.

Photo Caption: (Pictured, left to right) First row: Jessica Matney, Calan Clifton, Anna Hart and Katherine Wilkes. Second row, left to right: Valerie Hovda, Shayla Jones, Morgan Johnson and Michalia Mangrum, Williamson County residents.

Photo Caption: Left to right: Sarah Thompson, Addison Dillon, Allison Jones, Lekeshia Burns and Katie Alsup, Davidson County residents.

Photo Caption: Left to right: Stephanie Tallman and Brittany McGee, Maury County residents.
Columbia State is a two-year college, serving a nine-county area in southern Middle Tennessee with locations in Columbia, Franklin, Lawrenceburg, Lewisburg and Clifton. As Tennessee's first community college, Columbia State is committed to increasing access and enhancing diversity at all five campuses. Columbia State is a member of the Tennessee Board of Regents, one of the largest higher education systems in the nation. For more information, please visit www.columbiastate.edu.
Tennessee's Community Colleges is a system of 13 colleges offering a high-quality, affordable, convenient and personal education to prepare students to achieve their educational and career goals in two years or less. We offer associate degree and certificate programs, workforce development programs and transfer pathways to four-year degrees. For more information, please visit us online at tncommunitycolleges.org.

# # #