Oct 01, 2015
Columbia State Presents "Celebrating Our American Heritage Series"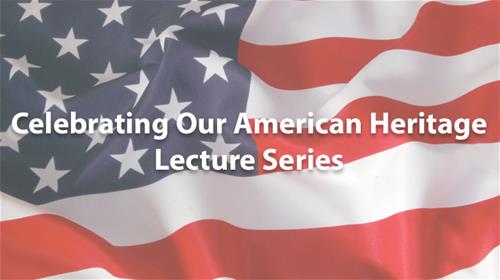 (COLUMBIA, Tenn. - Sept. 24, 2015) - - - This fall, Columbia State Community College presents its annual lecture series, "Celebrating Our American Heritage XXIX," featuring professors from the college's history and English departments.
On Oct. 6, Professor of History Barry Gidcomb presents "From the Halls of Montezuma to Wilmer McLean's Parlor." The paths to fame taken by Ulysses S. Grant and Robert E. Lee illustrate, perhaps better than any other circumstance, the impact President James K. Polk and his policy of expansion had on American history. This presentation reveals how the lives of two men, and the fate of their country, came full circle 150 years ago in a town called Appomattox Court House.
Professor of English Jim Senefeld presents "Memorializing Lincoln: The Last Casualty of the Civil War" on Oct. 20. This visual presentation explores how accurately the memory of Abraham Lincoln has been preserved from photographs, portraits, historic sites, and famous examples of public art such as the Lincoln Memorial and Mt. Rushmore.
On Nov. 3, Assistant Professor of History Greg Mewbourn presents "March to Freedom: The Selma to Montgomery Marches and the Voting Rights Act of 1965." Mewborn will examine the origins and passage of the Voting Rights Act of 1965. Included in his presentation are the roles of the Student Non-violent Coordinating Committee, Martin Luther King, Jr. and the Southern Christian Leadership Conference, President Lyndon B. Johnson, and "Bloody Sunday." The Oscar-nominated film Selma and the recent Supreme Court decision which overturned a portion of the historic act will also be discussed.
Assistant Professor of History Jan de la Mer presents "America Comes to the Antarctic: The U.S. Exploring Expedition of 1838-1842" on Nov. 17. While everyone has heard of Lewis and Clark, a little known expedition that took place three decades later was just as significant. During its four-year odyssey, the members of the U.S. Exploring Expedition surveyed the Columbia River, charted newly discovered islands in the Pacific, collected specimens that formed the basis for the scientific collections of the Smithsonian Institution, and reported the discovery "of an Antarctic continent west of the Balleny Islands." The American discovery of the Antarctic is the focus of this presentation.
Each of these lectures will take place Tuesday evenings in October and November from 6 - 7:30 p.m. in the Ledbetter Auditorium.
In a bonus joint "Celebrating Our American Heritage/STEM" lecture, Assistant Professor of History Thomas Flagel presents "The History of the World in a Candy Bar: An Exploration through Material Culture." The special Wednesday lecture will take place at 4 p.m. on Nov. 18.
Humans can live without many things - political parties, automobiles, Kardashians - but they have always needed food to survive. Consequently, our food can tell us volumes about our collective past. When we take a closer look (or taste), the story of our biology, the development of language, the legacy of mathematics, and the epochs of technology emerge. If you hunger for knowledge (and possibly some free candy) join Flagel as he unwraps a new way to feast upon the discipline of history.
"Celebrating Our American Heritage" is an annual series of presentations sponsored by Columbia State's Department of History designed to illuminate the past and enhance understanding of the present.
The American Heritage series lectures are free and open to the public. The Ledbetter Auditorium is located in the Clement Building on the Columbia Campus at 1665 Hampshire Pike in Columbia.
Columbia State is a two-year college, serving a nine-county area in southern Middle Tennessee with locations in Columbia, Franklin, Lawrenceburg, Lewisburg and Clifton. As Tennessee's first community college, Columbia State is committed to increasing access and enhancing diversity at all five campuses. Columbia State is a member of the Tennessee Board of Regents, one of the largest higher education systems in the nation. For more information, please visit www.columbiastate.edu.
Tennessee's Community Colleges is a system of 13 colleges offering a high-quality, affordable, convenient and personal education to prepare students to achieve their educational and career goals in two years or less. We offer associate degree and certificate programs, workforce development programs and transfer pathways to four-year degrees. For more information, please visit us online at tncommunitycolleges.org.