Aug 11, 2015
Columbia State Announces 2015-2016 Performance Series Lineup
Columbia State Announces 2015-2016 Performance Series Lineup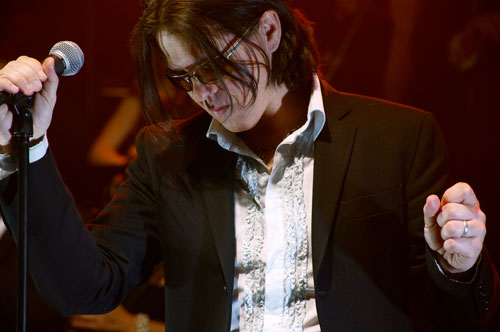 Photo Caption: Mike Farris


(COLUMBIA, Tenn. - Aug. 11, 2015) - - - Celebrating its fourteenth season, Columbia State Community College is pleased to announce the 2015-2016 First Farmers Performance Series lineup, which showcases a variety of musical talent.
"This year's lineup is exciting and sure to please music lovers of all ages," said Dr. Janet F. Smith, Columbia State president. "We are also delighted to announce that First Farmers & Merchants Bank will continue its commitment as the long-standing title sponsor, making possible the on-going success of the Performance Series."
Opening the Performance Series Oct. 1 is Mike Farris and the Roseland Rhythm Revue. Farris is a musical Renaissance man. He's toured as lead singer for the Southern Rock Band "Screamin' Cheetah Wheelies" and, following the demise of blues & rock legend Stevie Ray Vaughn, the incomparable blues band, "Double Trouble." In his solo career, he began to rediscover and reinterpret traditional black spiritual music by adding his own mix of vintage southern soul. For his efforts, Farris won the prestigious Americana Music Award for Best New & Emerging Artist and a Dove Award for Best Traditional Gospel Album of the Year.
Columbia State welcomes Lee Ann Womack to the Cherry Theater Nov. 5. In a world of faster, harder, louder, Womack wants something far more radical: to be real. Strip it all away and get to the core of life, love and raw emotion, and you find songs that distill it all to the stopping power of a hollow-point bullet. For Womack, who's performed for multiple presidents, teamed with Willie Nelson and George Strait on award-winning duets, and been a part of tastemaker projects for Buddy Miller, Oscar-winner Randall Poster and Rodney Crowell, music is the ultimate form of connection and communication. Raised on classic country records by Ray Price, Nelson and George Jones, she recognizes the power of visceral truth in a song.
A Skaggs Family Christmas takes the stage Dec. 3. Celebrate the beauty and majesty of the holiday season with a three generation family of first class vocalists and musicians, singing and playing their finest for Christmastime. Ricky Skaggs along with his wife and their children are joined by their relatives in another celebrated musical clan, The Whites, with their own perfect blend of tight family harmony that has been lovingly crafted into A Skaggs Family Christmas. This delightful performance gives us a reason to listen to the season of songs both old and new, played in a refreshing acoustic style.
Melinda Doolittle performs Feb. 11. Doolittle became a household name on season six of American Idol, and continues to thrill audiences with her powerhouse vocals and charm. Since her time on Idol, Melinda has wowed audiences everywhere from the White House to the Musicians Hall of Fame, from the Kennedy Center to Carnegie Hall. She has gone on to share the stage with some of the very artists for whom she sang background as well as music luminaries such as Peter Cetera, Cyndi Lauper, and the renowned Boston Pops Orchestra.
On March 10, Music City Hit-Makers is "classin' up country" with a one-of-a-kind musical event featuring Nashville's hottest songwriters and a local 14 piece studio symphony. In this Bluebird Cafe-esque style writer's round, three of Nashville's elite songwriters perform and share the stories behind some of the biggest hits they've penned for today's most iconic stars set to the sounds of a symphony. With over 30 #1 hits, these GRAMMY® winning writers have had songs recorded by Kenny Chesney, Carrie Underwood, Blake Shelton, Lady Antebellum, Kelly Clarkson and many more.
The Columbia State spring musical will serve as the capstone performance April 21. Announced in the spring, this musical theater event is performed by the Columbia State commercial entertainment program. Past shows have included "Once Upon A Mattress," "Shrek," "9 to 5," "Cats," and "Grease."
Individual tickets go on sale Aug. 25 and are $30 for adults and $20 for students. To charge tickets by phone using a major credit card, call (931) 540-2879 or purchase them in person in Room 113 of the Pryor Administration Building Monday through Friday, 9 a.m. - 4 p.m.
Doors open at 6:30 p.m., and all performances begin at 7 p.m. in the Kenneth and Ramona Cherry Theater, located in the Waymon L. Hickman Building on the Columbia Campus. Columbia State is located at 1665 Hampshire Pike in Columbia.
For more information, visit www.ColumbiaState.edu/Performance-Series.




Photo Caption: Lee Ann Womack



Photo Caption: A Skaggs Family Christmas



Photo Caption: Melinda Doolittle



Photo Caption: Music City Hit Makers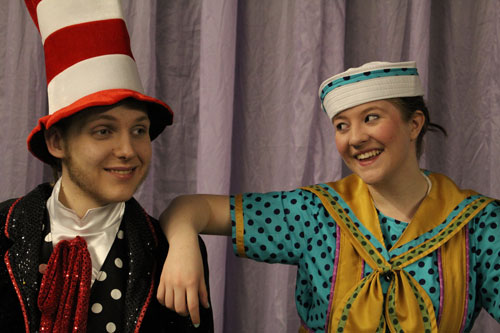 Photo Caption: Commercial Entertainment Program (Photo credit: Max Sechrest)
Columbia State is a two-year college, serving a nine-county area in southern Middle Tennessee with locations in Columbia, Franklin, Lawrenceburg, Lewisburg and Clifton. As Tennessee's first community college, Columbia State is committed to increasing access and enhancing diversity at all five campuses. Columbia State is a member of the Tennessee Board of Regents, one of the largest higher education systems in the nation. For more information, please visit
www.columbiastate.edu
.
Tennessee's Community Colleges is a system of 13 colleges offering a high-quality, affordable, convenient and personal education to prepare students to achieve their educational and career goals in two years or less. We offer associate degree and certificate programs, workforce development programs and transfer pathways to four-year degrees. For more information, please visit us online at
tncommunitycolleges.org
.