Jan 08, 2015
Columbia State Welcomes New Executive Director of Center for Workforce Development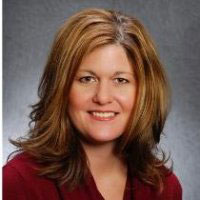 Terri Kinloch
(COLUMBIA, Tenn. - Jan. 8, 2015) - - - Columbia State Community College is pleased to announce Terri Kinloch as the new executive director of the Center for Workforce Development.
"We are very excited about Terri Kinloch. She is bringing over 15 years of related experience to this position," said Dr. Shanna Jackson, Columbia State dean of extended services and the Williamson Campus. "Due to her work with the University of Tennessee County Technical Assistance Service, she has established relationships throughout our service area."
While at the UT CTAS in Nashville, Kinloch was a senior training consultant. She was then promoted to manager of training services, where she led the internal and external operations of statewide, multi-functional training programs for elected officials and government staff professionals.
Kinloch said she plans to evaluate and assess the needs of companies in the region in order to promote training for jobs that are available in the Middle Tennessee area. She noted that one of her goals is to offer a larger variety of open enrollment courses that are more targeted to the needs of these area businesses.
"I want to strengthen Workforce Development so we can help corporations retool their employees," Kinloch explained. "I hope to establish a larger presence throughout our service area, particularly in Williamson County where the greatest number of job openings often challenges employers to find workers to fill their needs."
In direct alignment with her new position, Kinloch also has experience as a human resources coordinator for the Metropolitan Government of Nashville and Davidson County, a program coordinator for the University of Tennessee Center for Government Training in Nashville, and a training consultant for PMT Services in Nashville.
"Terri has demonstrated leadership in assessment and planning," said Dr. Margaret D. Smith, Columbia State executive vice president and provost of academic and student services and programs. "I believe she will be able to take the Center of Economic and Workforce Development to the next level. There are great expectations for the contributions she will make to Columbia State."
A Coral Springs, Florida native, Kinloch holds a Bachelor of Science degree in human and organizational development and a master's degree in human resource development, both from Vanderbilt University.
Kinloch resides in Williamson County with her husband, Alisdair, and their two children.
Columbia State is a two-year college, serving a nine-county area in southern Middle Tennessee with locations in Columbia, Franklin, Lawrenceburg, Lewisburg and Clifton. As Tennessee's first community college, Columbia State is committed to increasing access and enhancing diversity at all five campuses. Columbia State is a member of the Tennessee Board of Regents, one of the largest higher education systems in the nation. For more information, please visit www.columbiastate.edu.
Tennessee's Community Colleges is a system of 13 colleges offering a high-quality, affordable, convenient and personal education to prepare students to achieve their educational and career goals in two years or less. We offer associate degree and certificate programs, workforce development programs and transfer pathways to four-year degrees. For more information, please visit us online at tncommunitycolleges.org.
# # #