Oct 24, 2014
Columbia State Launches Healthy College Initiative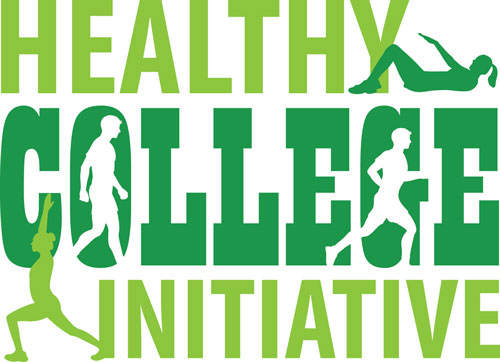 (COLUMBIA, Tenn. - Oct. 24, 2014) - - - Columbia State Community College launched the Healthy College initiative this fall to encourage students and employees to lead happier, healthier lifestyles. The initiative focuses on three areas including fitness, nutrition and healthy habits.
According to the 2013 Gallup-Healthways Well-Being Index®, Tennessee ranked as the 44th healthiest state in the country ­­- just six spots from the bottom.
"Investing in the health of our students and employees will help them feel better, have more energy and be more productive at home, in the classroom and in the workplace," said Iris Anderson, Healthy College initiative chair. "We want to make it easier and fun to make healthy choices."
As part of this initiative the college has formed a committee to develop events, share healthy tips and get students and employees to become actively involved in improving their health. Activities include forming walk and bike clubs, sharing recipes, participating in fitness classes and encouraging involvement in community events such as 5k runs and walks.
In a further effort to promote healthy habits, Columbia State will join many other Tennessee colleges and universities by becoming smoke and tobacco-free at all five campuses effective January 1, 2015. This new policy will prohibit the use of all forms of tobacco, including but not limited to cigarettes, cigars, pipes, chewing tobacco, snuff, e-cigarettes and other similar devices. The policy does allow the use of tobacco products in private vehicles.
"There are significant hazards to smoking and even secondhand smoke such as increased risk for cancer, cardiovascular disease including coronary heart disease and stroke, babies of mothers who smoke have lower birth weights, and children of parents who smoke miss more school than other children," said David Johnson, program director and associate professor of respiratory care. "As part of the Healthy College initiative, we want to eliminate the risk of secondhand smoke on our campuses, as well as provide links to resources for anyone who wants to stop smoking."
Columbia State's initiative was developed as part of the state of Tennessee's program, "Working for a Healthier Tennessee," developed to encourage and enable state employees to lead healthier lives, and is supported by both the ParTNers for Health Wellness Program and the Employee Assistance Program.
Columbia State is a two-year college, serving a nine-county area in southern Middle Tennessee with locations in Columbia, Franklin, Lawrenceburg, Lewisburg and Clifton. As Tennessee's first community college, Columbia State is committed to increasing access and enhancing diversity at all five campuses. Columbia State is a member of the Tennessee Board of Regents, one of the largest higher education systems in the nation. For more information, please visit www.columbiastate.edu.
Tennessee's Community Colleges is a system of 13 colleges offering a high-quality, affordable, convenient and personal education to prepare students to achieve their educational and career goals in two years or less. We offer associate degree and certificate programs, workforce development programs and transfer pathways to four-year degrees. For more information, please visit us online at tncommunitycolleges.org.
# # #