Oct 22, 2014
Pryor Gallery Welcomes Art of Mother-Daughter Duo
Photo Caption: Bernice Davidson's "Heron" is a mixed media piece that includes fiber, acrylic, sticks and wood.
(COLUMBIA, Tenn. - Oct. 22, 2014) - - - Now showcasing a mother-daughter duo, Columbia State Community College's Pryor Gallery welcomes the art of Jacqueline and Bernice Davidson.
"This is a unique perspective from the creative viewpoint of mother and daughter," said Rusty Summerville, Pryor Gallery curator. "Jacqueline, who passed away at the age of 91, left Bernice with many of the wonderful clay pieces she had sculpted over the years, which Bernice regards as wonderful mementos that bring to mind a beautiful life lived."
The exhibit features the art of the late Jacqueline Davidson, who was a painter and commercial artist until the age of 50 when she began working with clay. Inspired by Japanese art, her work has been featured in museum exhibits and magazine articles, as well as "The Ceramic Design Book."
An associate professor of art at Martin Methodist College in Pulaski, Bernice Davidson has successfully completed 27 major mural projects in various U.S. cities over the past 30 years. Her art has been shown in museums across the country, including the Coral Springs Art Museum, Cleveland Museum of Art, Delaware Museum of Art and Volgogard Museum of Art.
The exhibit runs through Dec. 15, and the Pryor Gallery will host an artists' reception Nov. 6 from 5:30 - 7 p.m. All are welcome to come out, meet and talk with the Bernice Davidson.
The Pryor Gallery is in the Waymon L. Hickman Building on the Columbia Campus, located at 1665 Hampshire Pike. The gallery is open and free to the public Monday through Thursday, 8 a.m. - 5 p.m. and Friday from 8 a.m. - 4 p.m. Please visit www.ColumbiaState.edu/PryorGallery for additional information.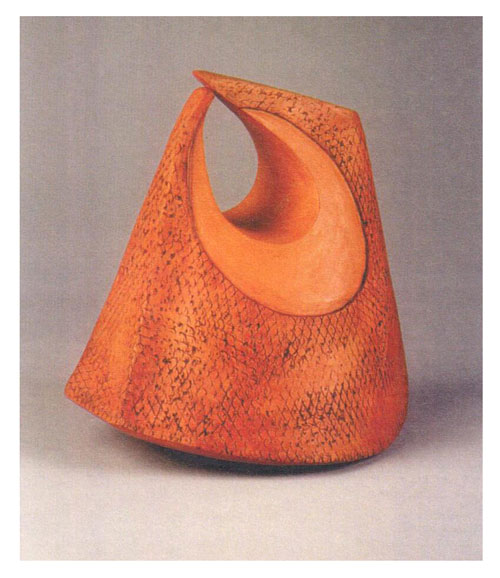 Photo Caption (Pottery1): Pottery by Jacqueline Davidson.
Columbia State is a two-year college, serving a nine-county area in southern Middle Tennessee with locations in Columbia, Franklin, Lawrenceburg, Lewisburg and Clifton. As Tennessee's first community college, Columbia State is committed to increasing access and enhancing diversity at all five campuses. Columbia State is a member of the Tennessee Board of Regents, one of the largest higher education systems in the nation. For more information, please visit www.columbiastate.edu.
Tennessee's Community Colleges is a system of 13 colleges offering a high-quality, affordable, convenient and personal education to prepare students to achieve their educational and career goals in two years or less. We offer associate degree and certificate programs, workforce development programs and transfer pathways to four-year degrees. For more information, please visit us online at tncommunitycolleges.org.
# # #