Jul 25, 2014
Columbia State Announces 2014-15 Performance Series Season
Season Tickets Go On Sale July 31
(COLUMBIA, Tenn. - July 21, 2014) - - - Columbia State Community College announces its 2014-2015 First Farmers Performance Series season with some of the country's best entertainers.
"This year's lineup is truly music at its best," said Dr. Janet F. Smith, Columbia State president. "Our long standing signature sponsor, First Farmers and Merchants Bank, along with our community patrons have again made possible the continued success of the Performance Series."
Ricky Skaggs and Kentucky Thunder will open the season Oct. 2. Skaggs has often said that he is "just trying to make a living" playing the music he loves. The diverse and masterful tones made by the gifted Skaggs come from a life dedicated to playing music that is both fed by the soul and felt by the heart. This 14-time Grammy award winner continues to do his part to lead the recent roots revival in music.
On Nov. 6, audience members will enjoy an "Evening in the Round," starring Linda Davis, Lang Scott and Bill Whyte. This intimate night of acoustic music will be injected with hits, humor and a whole lot of down home appeal. The audience can expect some familiar tunes recorded by some of today's hottest artists, as well as Whyte's own brand of sometimes twisted, but always funny songs.
When Kenny Loggins and Gary Burr joined forces, they felt they sounded like brothers when they sang together. Loggins decided on the spot to form a band, but wanted to add a female voice. Burr suggested Georgia Middleman, and Blue Sky Riders was born. Dec. 4, Blue Sky Riders will entertain audiences with their acoustic hits and some Christmas favorites.
If Mac McAnally never sang or played another note of music, his place in music history is more than assured. Even in the midst of creating a prodigious body of behind-the-scenes work, McAnally, who will perform February 12, continues to make his own music taking his career and carrying it to places it has never been.
On March 12, Annie Moses Band will present an ensemble unlike any in America today. A blend of fiddle, jazz and classical influences fused with soaring, folk inspired vocals create a sound that is both refreshing and familiar. The Annie Moses Band is a family bringing classicism to the common man, and their music is a tapestry of Americana favorites and original tunes.
The Columbia State spring musical will serve as the capstone performance April 23 for this season's Performance Series. Announced in the spring, this theater event is performed by the Columbia State commercial entertainment program. Past shows have included "Shrek," "9 to 5," "Cats," "Grease" and "The Wiz."
Season ticket sales begin July 31 and are available for $115. This year, season tickets will be sold to the public with the option for renewal each year. Customers will have the chance to choose their seats in the theater the first four days of ticket sales. Customers may visit the theater and personally choose their season seats during any of the following days and times:
July 31 - 1 to 6 p.m.
Aug. 1 - 8 a.m. to 1 p.m.
Aug. 4 - 1 to 6 p.m.
Aug. 5 - 8 a.m. to 1 p.m.
After these dates, all season tickets must be chosen from the seating chart in the Columbia State ticket office Monday through Friday, 8 a.m. to 4 p.m. Individual tickets go on sale Aug. 19 and are $25 for adults and $15 for students.
All performances begin at 7 p.m. in the Cherry Theater, located in the Waymon L. Hickman building on the Columbia campus.
To charge tickets by phone using a major credit card, call (931) 540-2879. The box office is located in the Hickman building lobby and will open one hour prior to each performance. For more information, visit www.ColumbiaState.edu/performance-series.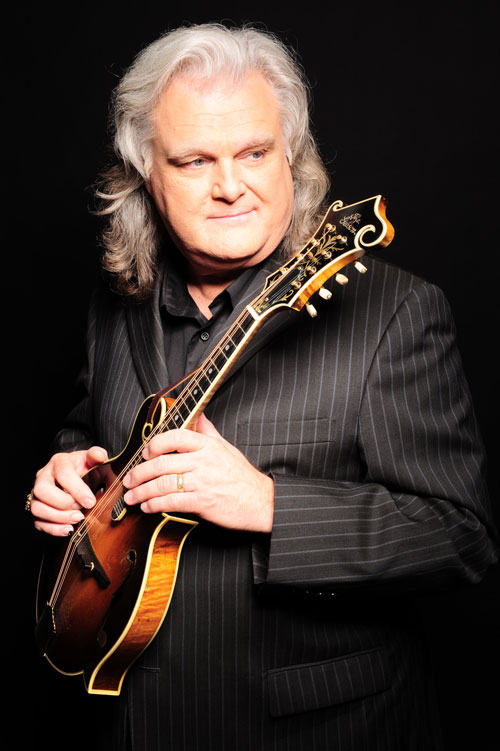 Photo Caption: Ricky Skaggs
Photo Caption: Linda Davis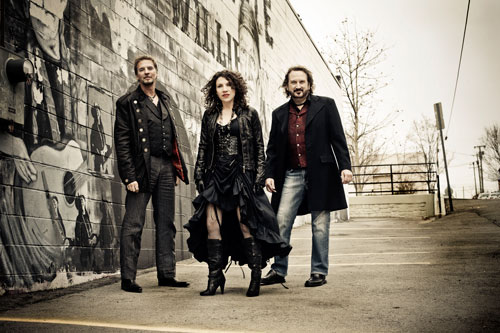 Photo Caption: Blue Sky Riders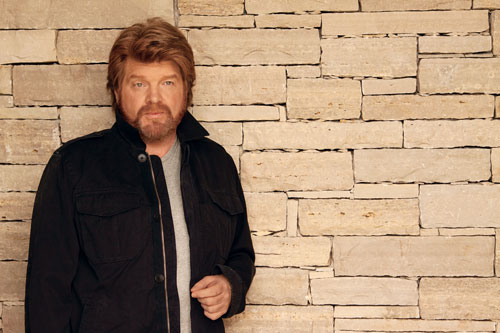 Photo Caption: Mac McAnally
Photo Caption: Annie Moses Band
Columbia State is a two-year college, serving a nine-county area in southern Middle Tennessee with locations in Columbia, Franklin, Lawrenceburg, Lewisburg and Clifton. As Tennessee's first community college, Columbia State is committed to increasing access and enhancing diversity at all five campuses. Columbia State is a member of the Tennessee Board of Regents, one of the largest higher education systems in the nation. For more information, please visit www.ColumbiaState.edu.
Tennessee's Community Colleges is a system of 13 colleges offering a high-quality, affordable, convenient and personal education to prepare students to achieve their educational and career goals in two years or less. We offer associate degree and certificate programs, workforce development programs and transfer pathways to four-year degrees. For more information, please visit us online at tncommunitycolleges.org.
# # #