Jun 02, 2014
Columbia State Honors Radiologic Technology Graduates
Photo Caption:
Pictured left to right: Row one: Heather Davis (Westpoint), Nicole Hopwood (Pulaski), Kayla Thompson (Franklin), Allison Henderson (Hohenwald), Katie Fite (Shelbyville), Sonya Moore (Five Points), and Jody Wall (Waynesboro). Row two: Nicholas Jackson (Westpoint), Dylan Matney (Lawrenceburg), Andrea McGill (Nolensville), Hannah Johnson (Burns), Johnathan Runions (Mount Pleasant), Kirsten McMahan (Leoma), Sarah Hook (Spring Hill), Emily Plunger (Spring Hill), and Stuart Shipp (Nashville). Row three: Ryan Johns (Leoma), Amanda Barnes (Columbia), Kristen Fitzgerald (Columbia), Alex Hughes (Columbia), and Jacob Scott (Culleoka).
(COLUMBIA, Tenn. - June 2, 2014) - - - Twenty-one radiologic technology students were honored in a pinning ceremony May 10 at Columbia State Community College.
"The class of 2014 has been an excellent group," said Nancy Hopper, director and assistant professor of the radiologic technology program. "They have spent numerous hours preparing for this day and we are proud of each one of them. Some will enter the workforce right away while others will pursue additional certifications or degrees."
Program graduates must take and pass the American Registry of Radiologic Technologists board licensure exam in order to secure employment. The current first-attempt pass rate for Columbia State is 95 percent, with a 5-year average of 94 percent.
Columbia State's radiologic technology program is a rigorous 22-month program in which students learn imaging science in order to become a radiographer and work in a variety of settings, including hospitals, doctors' offices, and other healthcare facilities. Upon completion of the program, graduates are qualified to produce images of patients' internal structures for use in diagnosing medical problems.
For additional information about the radiologic technology program at Columbia State, visit www.ColumbiaState.edu/radiology.

Bedford County


Pictured: Katie Fite

Davidson County


Pictured: Stuart Shipp

Dickson County


Pictured: Hannah Johnson

Giles County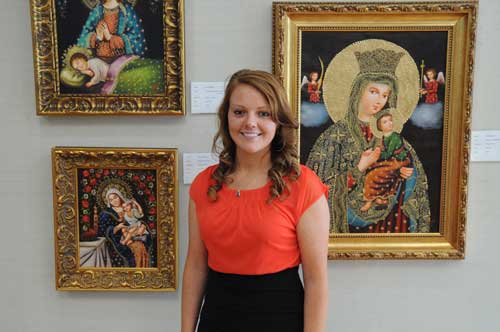 Pictured: Nicole Hopwood

Lawrence County


Pictured left to right: Nicholas Jackson, Ryan Johns, Dylan Matney, Kirsten McMahan, Sonya Moore and Heather Davis.

Lewis County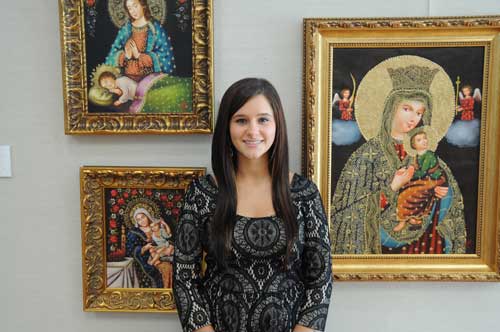 Pictured: Allison Henderson

Maury County


Pictured left to right: Amanda Barnes, Kristen Fitzgerald, Alex Hughes, Johnathan Runions and Jacob Scott.

Rutherford County


Pictured: Andrea McGill

Wayne County


Pictured left to right: Heather Davis and Jody Wall.

Williamson County


Pictured left to right: Kayla Thompson, Emily Plunger and Sarah Hook.
Columbia State is a two-year college, serving a nine-county area in southern Middle Tennessee with locations in Columbia, Franklin, Lawrenceburg, Lewisburg and Clifton. As Tennessee's first community college, Columbia State is committed to increasing access and enhancing diversity at all five campuses. Columbia State is a member of the Tennessee Board of Regents, one of the largest higher education systems in the nation. For more information, please visit www.columbiastate.edu.
Tennessee's Community Colleges is a system of 13 colleges offering a high-quality, affordable, convenient and personal education to prepare students to achieve their educational and career goals in two years or less. We offer associate degree and certificate programs, workforce development programs and transfer pathways to four-year degrees. For more information, please visit us online at tncommunitycolleges.org.
# # #