Feb 10, 2014
Columbia State Welcomes Royal Wade Kimes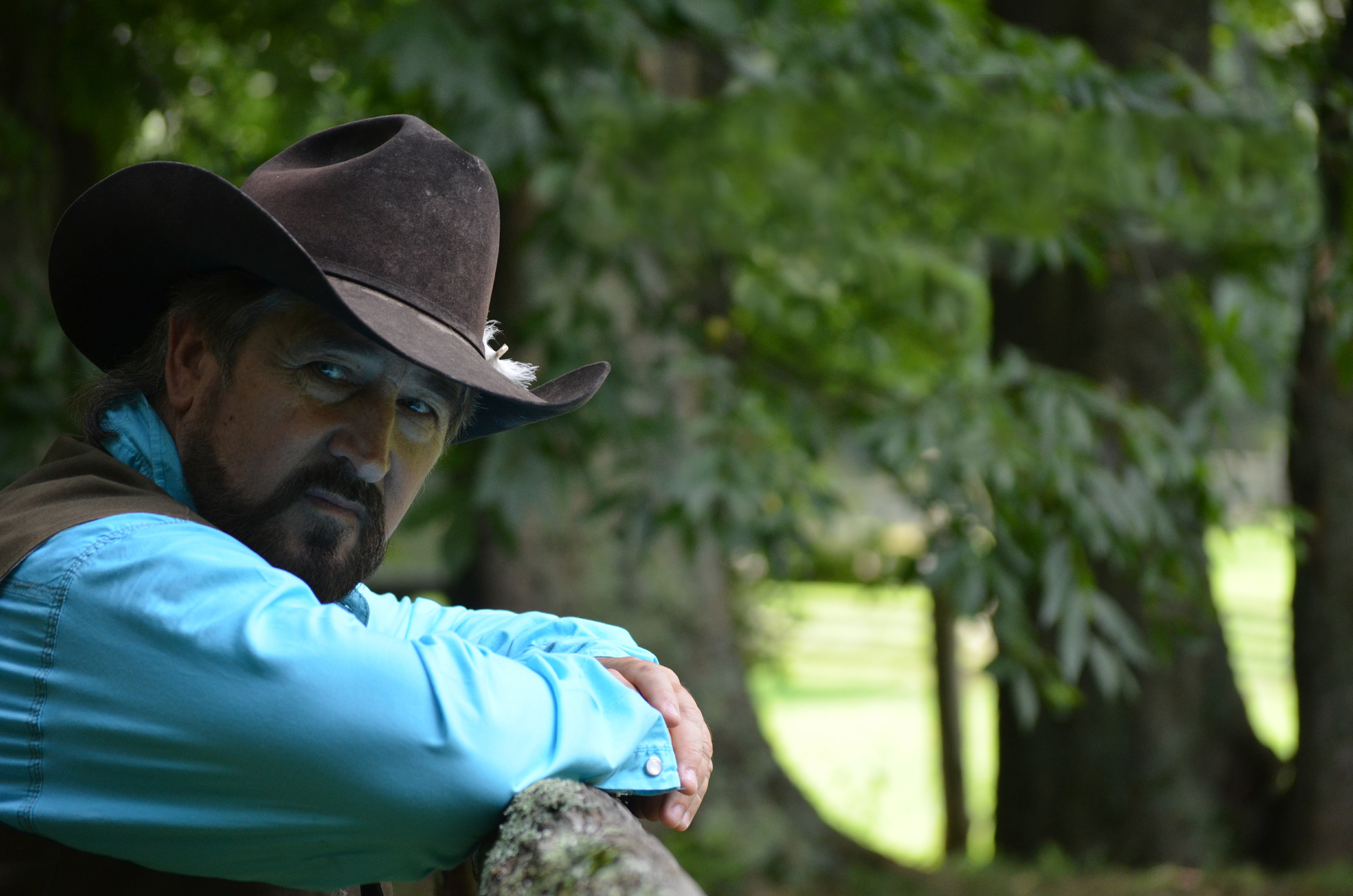 Photo Caption: Award-winning artist Royal Wade Kimes has written songs for Garth Brooks, Diamond Rio, Gene Watson and others. He has earned two Will Rogers awards and has been named Best Living Solo Musician. True West Magazine and XM Satellite Radio gave him best album of the year nods, and he's been recognized by the Western Writers of America. To find out more, visit http://royalwadekimes2.com/.

(COLUMBIA, Tenn. - Feb. 10, 2014) - - - Columbia State Community College's Lyceum Committee welcomes country music artist Royal Wade Kimes to the Cherry Theater on Thursday, Feb. 13 at 6:30 p.m. to perform "The Outlaws and Romance of the Old American West."
"I can't think of anyone better to represent the romance of the American west," said Daniel Johnson, associate professor of speech communications. "This performance is the perfect opportunity for a date night."
Johnson added that Kimes is a true artist in all aspects. Also an author, Kimes will present "The Art of Writing Western Novels." The lecture and workshop on how to write and get published will take place at 12 p.m. in the Jones Student Center cafeteria.
Kimes will also present his exhibit, "The Art of Western Art." Showcasing mostly pencil and charcoal drawings, his art will be on display in the Pryor Art Gallery from 4-4:30 p.m.
"Royal Wade Kimes is known in the industry for his quality of work, and people respect him," Johnson said. "He's a multi-talented individual and a true American cowboy."
The Cherry Theater and Pryor Art Gallery are in the Waymon L. Hickman building on the Columbia campus, located at 1665 Hampshire Pike. All three events are free and open to the public.
Columbia State is a two-year college, serving a nine-county area in southern Middle Tennessee with locations in Columbia, Franklin, Lawrenceburg, Lewisburg and Clifton. As Tennessee's first community college, Columbia State is committed to increasing access and enhancing diversity at all five campuses. Columbia State is a member of the Tennessee Board of Regents, the sixth largest higher education system in the nation. For more information, please visit www.columbiastate.edu.
Tennessee's Community Colleges is a system of 13 colleges offering a high-quality, affordable, convenient and personal education to prepare students to achieve their educational and career goals in two years or less. We offer associate degree and certificate programs, workforce development programs and transfer pathways to four-year degrees. For more information, please visit us online at tncommunitycolleges.org.

# # #