Sep 16, 2013
"Man in Black" Family and Friends to Reflect on Life and Career of a Legend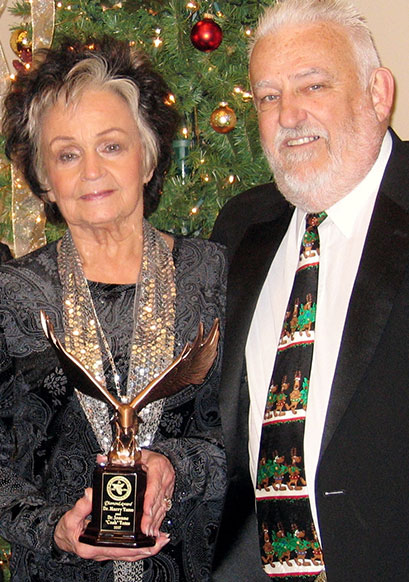 Photo caption (Harry&Joanne):
Joanne Cash Yates spends her days as a gospel singer/songwriter, making concert appearances and continuing to keep the Cash legacy alive. Pictured left to right: Joanne Cash Yates and her husband, Dr. Harry Yates.
(COLUMBIA, Tenn. - Sept. 16, 2013) - -
On Sept. 24 at 2 p.m., Columbia State Community College's Lyceum Committee proudly presents the "Man in Black" symposium. Sept. 12 marked the 10-year anniversary of Johnny Cash's death, so join his sister, Joanne Cash Yates, and others as they reflect on his life and career.

"This is a great opportunity for Columbia State students, faculty, staff, and the community to hear the real, factual stories about one of the most influential musical artists who ever lived," said Daniel L. Johnson, associate professor of speech communication and Lyceum Committee member. "I guarantee it will be a thought-provoking, enlightening experience for all who attend."
Cash Yates and her husband, Dr. Harry Yates, will perform songs and share true stories about one of country's most significant music icons. Joining them are Glenn Douglas Tubb and his wife, Dottie Snow Tubb.
Glenn, the nephew of country music legend, Ernest Tubb, was one of Cash's cowriters, lending his talents to the song, "Home of the Blues." Dottie was one of Cash's secretaries.
"These individuals are part of the fabric of the greatness of Johnny Cash," Johnson said. "I have been blessed to really get to know Cash through the people who lived his life with him and were with him at the heights and depths of his career and life."
The event is free and open to the public, and it will take place in the Ledbetter Auditorium, located in the Frank G. Clement building on the Columbia campus.